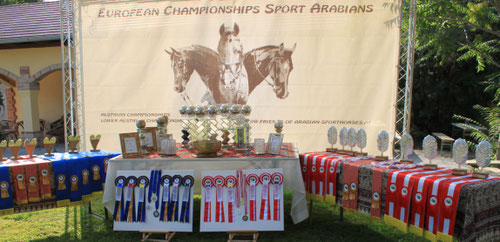 Place your advertisement for your Sporthorses 
Do not miss to advertise in the Catalogue of the most important ECAHO Sport Event of the year!! 
Catalogue will be offered to all Sponsors, riders, owners, trainers and the visitors. 
ECAHO European Sports Championships, International Austrian- & International  Newcomer CHAMPIONSHIPS
23.-26. july 2020 WTC Wiener Neustadt Austria. 
www.friends-of-Arabian-Sporthorses.at 
A4 full colour page € 500,00  printable version of you advertisement, send via e-mail to:  
info@chat-horses.at deadline 1.June 2020
Orderform: 
Name: 
Address: 
e-mail: 
Tel number: 
All pages are on the right side of catalogue. 
If you have any special orders/coverpages, please contact direct 
Elisabeth Chat Event Manager